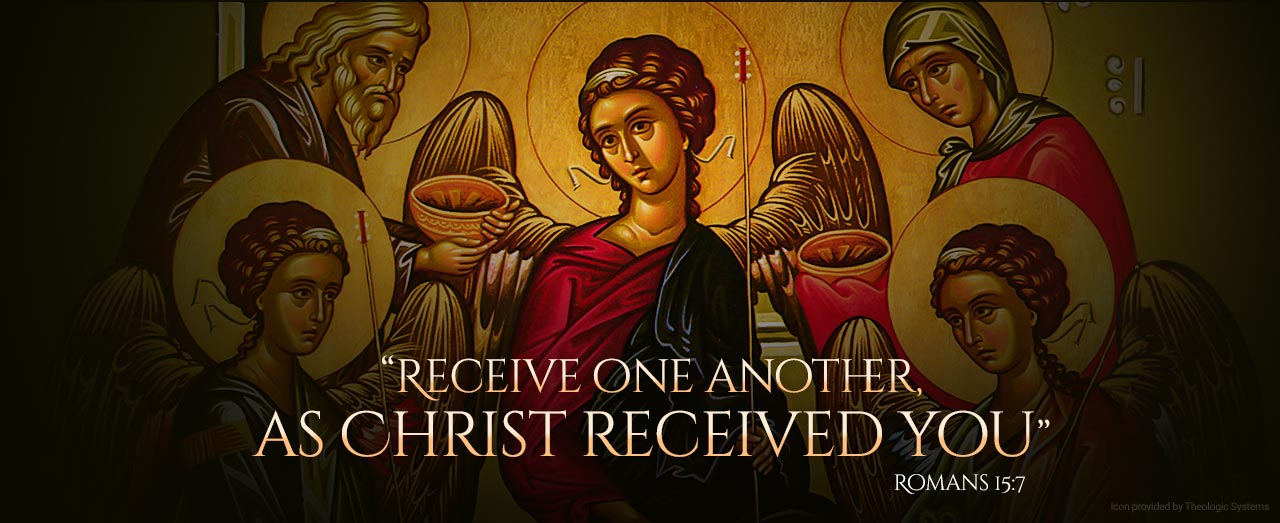 Christ is in our Midst! He is and always shall be!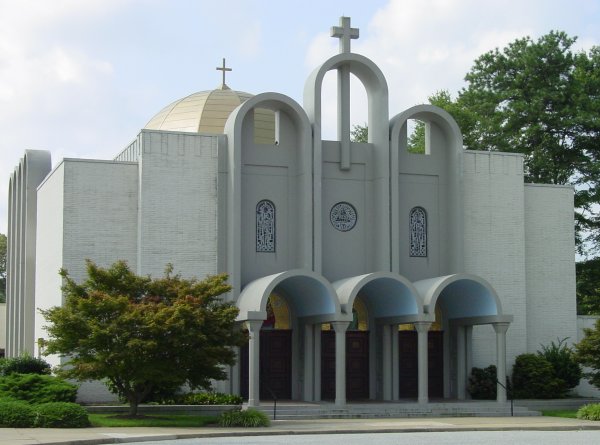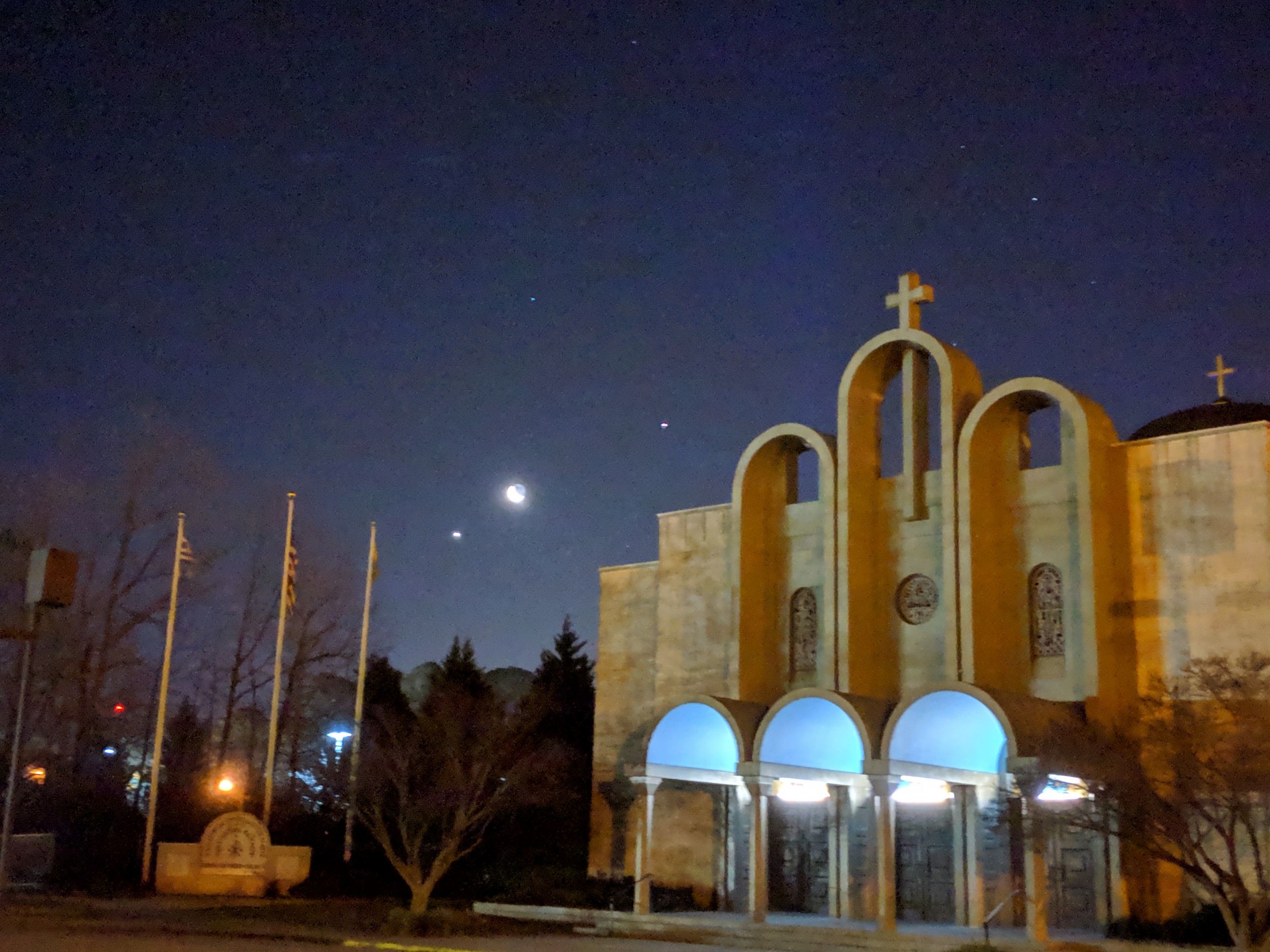 Welcome to Our Parish!
We extend a warm welcome to our new parishioners, as well as to visitors in the Hampton Roads area. If you are new to the community, seeking a Church home, or planning to visit us in the future, please email Dianne Sun at dsungreek@hotmail.com and provide your name, address, and phone number so that we may contact you. We invite you to attend our Divine Liturgy on Sunday mornings at 10:00 am. The Divine Liturgy is conducted in both English and Greek and Liturgy books are located in each pew for you to follow along. At the conclusion of the Divine Liturgy you are welcome to join us for fellowship at our "coffee hour" in the Hellenic Center next door to the Church.
Our Mission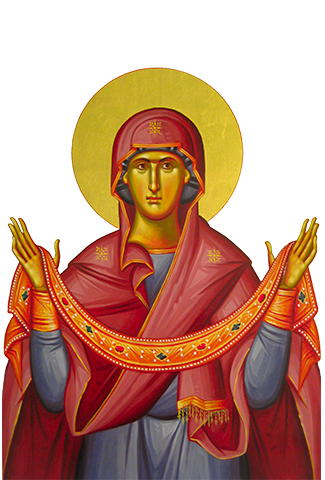 Our mission at Saints Constantine & Helen Greek Orthodox Church in Newport News, Virginia is to keep, practice, and proclaim the Orthodox Christian Faith. The work and ministry of our Parish will include proclaiming the Gospel, sanctifying the faithful through God's grace in worship, the Divine Liturgy and the Sacraments, and enhancing their spiritual life. We will fulfill the great commission of our Lord and Savior Jesus Christ by inviting others into the Church through Baptism and/or Chrismation, educating them in the Orthodox Faith through the establishment of programs, schools and philanthropic activities, and implementing Christian ministries.
Breaking News related to COVID-19. Please read.
At the Direction of the Metropolitan, Deacon Bartholomew, click here for an Archpastoral Message from His Eminence, Metropolitan Evangelos of New Jersey regarding COVID-19, dated April 2, 2020.
The national Philoptochos Society has shared this prayer for protection against a pandemic. We have been asked to repeat the prayer everyday at 3 pm nationwide.
Click HERE for an update letter from Father George and Robert Demson, Parish Council President.
Click HERE for a letter from Sts. Constantine and Helen Greek Orthodox Church Stewardship Committee
---
GREEK ORTHODOX ARCHDIOCESE OF AMERICA
8-10 East 79th St. New York, NY 10075-0106
Tel: (212) 570-3530 Fax: (212) 774-0237
www.goarch.org - Email: communications@goarch.org
For Immediate Release
Monday, March 30, 2020
Contact: PRESS OFFICE
Apostolic Visit of Ecumenical Patriarch to the United States
Postponed due to the Coronavirus Pandemic
New York, NY – His Eminence Archbishop Elpidophoros of America announced today the postponement of the Apostolic Visit of Ecumenical Patriarch Bartholomew to the United States due to the ongoing Coronavirus pandemic. The visit will be rescheduled after consulting with the Centers for Disease Control and the World Health Organization in order to ensure the health and safety of the Faithful who yearn to receive the blessing of His All-Holiness as he visits the Archdiocese.
Commenting on this development, Archbishop Elpidophoros said:
"The health of our Ecumenical Patriarch and our communities is our utmost priority during this time of pandemic. The postponement of the Apostolic Visit is a necessary precaution, and we look very much forward to receiving His All-Holiness when the time is right. Until then, we pray for his continued good health and prosperity, even as we pray for the whole world."
###
Important Parish Information
2020 Stewardship Commitment Form: Click here for downloadable form or Click here for an online form
Church Mailing List: Click here
Important Links
Encyclical of His Eminence Metropolitan Evangelos for the Feast of the Exaltation of the Holy Cross (September 2019). Click here
Letter from His Eminence, Metropolitan Evangelos of New Jersey in regards to the theatrical release of the new feature film, "Cliffs of Freedom," which takes place in 1821 and details the Greek War of Independence from the Ottoman Empire (March 2019). Click here
Click here to see a flyer on the movie.
Metropolis Opioid Response Effort - M.O.R.E. (February 2019) Click here
Letter from the Greek Orthodox Metropolis of New Jersey (February 2018) Click here
Letter from the Greek Orthodox Metropolis of New Jersey (October 7, 2018) Click here
Greek School
Greek School classes are on Tuesdays beginning, September 17, 2019.
Contact Paula Tofalli for hours (between 5:00 pm - 8:00 pm) at (757) 768-6968.
Tuition for Stewards: $125.00 (1); $200.00 (2); $250.00 (3+)
Tuition for Non-Stewards: $325.00 (1); $400.00 (2); $450.00 (3+)
* Payment may be made in installments
Online Chapel
Today's Readings
Saints and Feasts Commemorated
Visit the
Online Chapel
for more daily readings, hymns, a monthly calendar of saints and feasts, and more.
Upcoming Services & Events
Make a Donation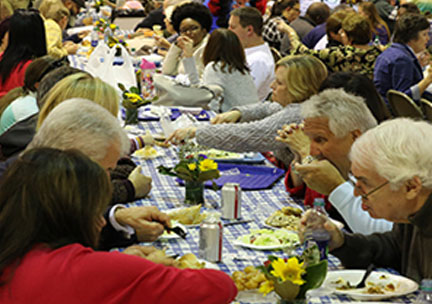 Newport News Greek Festival Photos
Click to see photos from the Newport News Greek Festival October 2018!
View Photos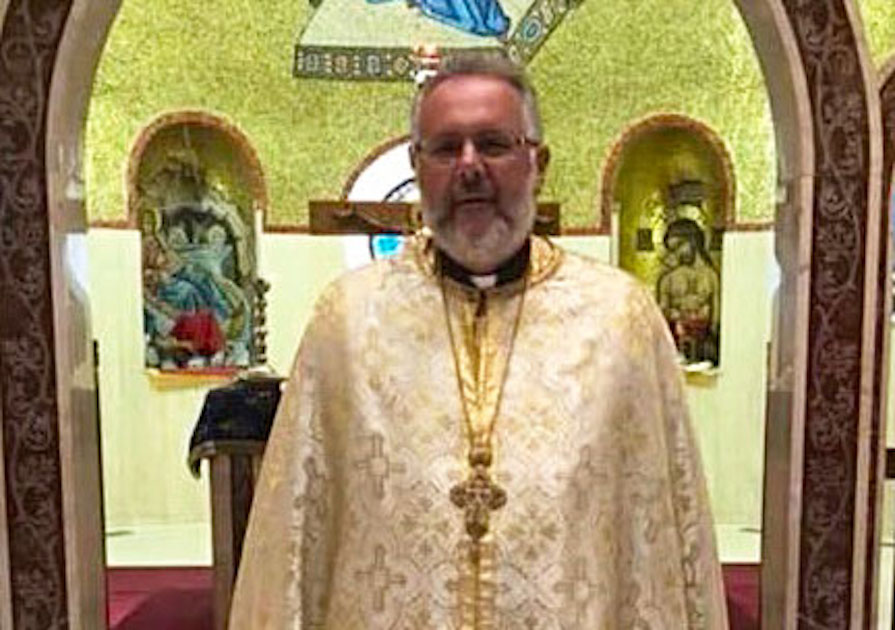 Fr. George Interview - UPDATED
Listen to an interview with Father George Chioros by Greg Bicouvaris (26 min).
Listen Now